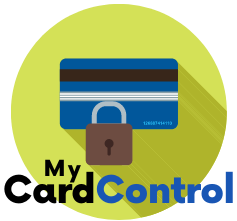 Protect your Debit Card with real-time control.
My Card Control lets you set the terms for when, where and how your OCFCU debit card is used—anytime, anywhere.
Protect against debit card fraud and misuse—in real time—via your smartphone using our OCFCU Mobile app.
Lock cards, unlock, and lock again, in seconds.

Limit card use to specific merchants or purchases.

Control spending by setting limits to match your budget.

Receive real-time, card-use notifications and spending-limit alerts.

Protect against debit card fraud.
To Get Started with My Card Control
Log into the OCFCU mobile app

Click the in the upper left corner of the app
Under Card Management, click on My Card Control

Enroll a new debit card (Only works with Debit Cards right now)
To enroll a new debit card
Click on Add Debit Card

Enter your debit card number

The Debit Card has to be associated with the account that the member is logged in with
Manage Devices
•This is used to add or remove how you will receive alerts
• You can register your mobile phone number for Text Alerts
• You can enter an email address to receive email alerts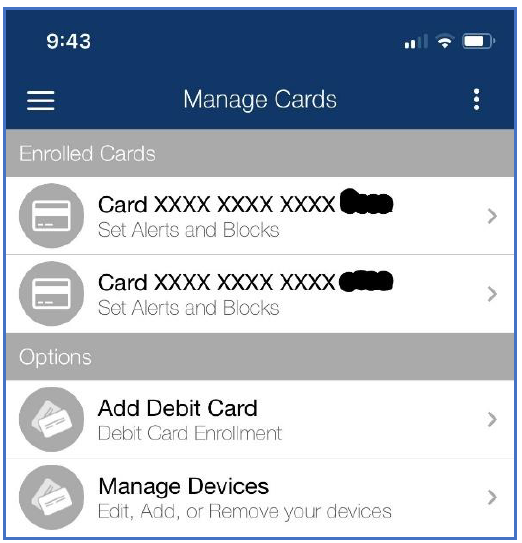 Don't have the OCFCU Mobile App?
Get It Now in your smartphone app store.
Don't have an OCFCU debit card?
No worries, you have options. Visit a convenient branch location. Call or TEXT Us at 315.343.7822.