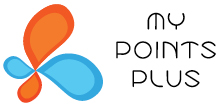 "My Points Plus" is a unique program that lets you earn rewards just for using your Oswego County FCU Debit Card and Rewards VISA Credit Card—at the supermarket, the dentist, your favorite restaurant, most everyday purchases.
ShopSPOT In-Store card-linked offers
Earn Bonus Points - Shop our exclusive network of local and national merchants and earn bonus points. Simply use your rewards card at the participating merchants listed below and receive bonus points on your purchases. NOTE: You will not see the ShopSPOT In-Store offer on your receipt.
Sign In to View Participating Merchants
Participating Merchants can change, so check often


Shop online for bonus points & discounts
Shop brand name merchandise at our online network of merchants and be rewarded even more. You will earn bonus points on all purchases made using ShopSPOT Online. What's more, many merchants offer exclusive discounts on top of the bonus points.
There's no cost to participate!
The possibilities are endless: take a dream vacation, pick up gift cards, redeem for camping or fishing equipment, or that big screen TV with Surround Sound to watch all the big games!
Earn one point for every two dollars spent on eligible purchases and you'll be thrilled at how quickly those points add up.
Redeem points for:
ANY travel:
Air, Train, Cruise, Hotel—whatever you choose!
Merchandise:
Electronics, sports equipment, kitchen, bath, auto accessories, and more!
Gift Cards:
Select from national merchant cards or more than 200 from My Choice Gift Cards
Downloadable Rewards:
Simply log in and redeem your rewards in minutes!
Get Your Rewards
Ties in neatly with OCFCU Rebate Checking and Round Up Savings account!
Get all the details at any Oswego County FCU office and start earning your + rewards today!