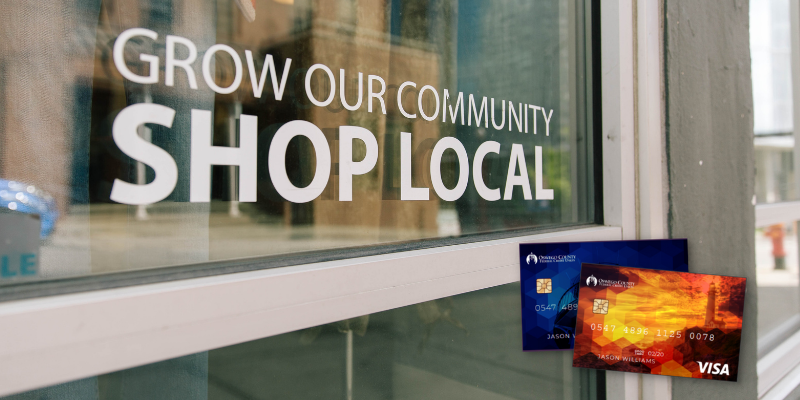 The Card That Cares About Our Community!
OCFCU Visa® Credit Card 
There's so much you get in return:
Shop within Oswego County and save 1%
Interest rate as low as 7.9% APR*
No cash advance fees
No annual fee
Choose a rewards program
No balance transfer fees—So it's easy to switch!
Pay online, by phone or in-person at OCFCU
Don't have an OCFCU Visa® Credit Card?
Start taking advantage of zero transfer fees, low-interest rates, and rewards today!
Or visit one of our convenient locations for complete details.
Transfer High Interest Balances - It's Easy to get started!
If you're an OCFCU Visa® Credit Card holder, transfer balances online now.
Sign into Online Banking
Click on "Manage Credit Card"
Select your "COOP Credit Card" from the dropdown menu
Go to "Account Services" and select "Balance Transfer"
Confirm CVV code on the back of your card and click "Continue"
Complete Form and click "Submit"
Or simply use Text Concierge, and text us your balance transfer and credit line increase questions 315-343-7822
If you're not already an OCFCU Visa® Credit Card holder, applying is easy!
---
*APR=Annual Percentage Rate. 
VISA Application and Solicitation Disclosure
VISA Credit Card Agreement