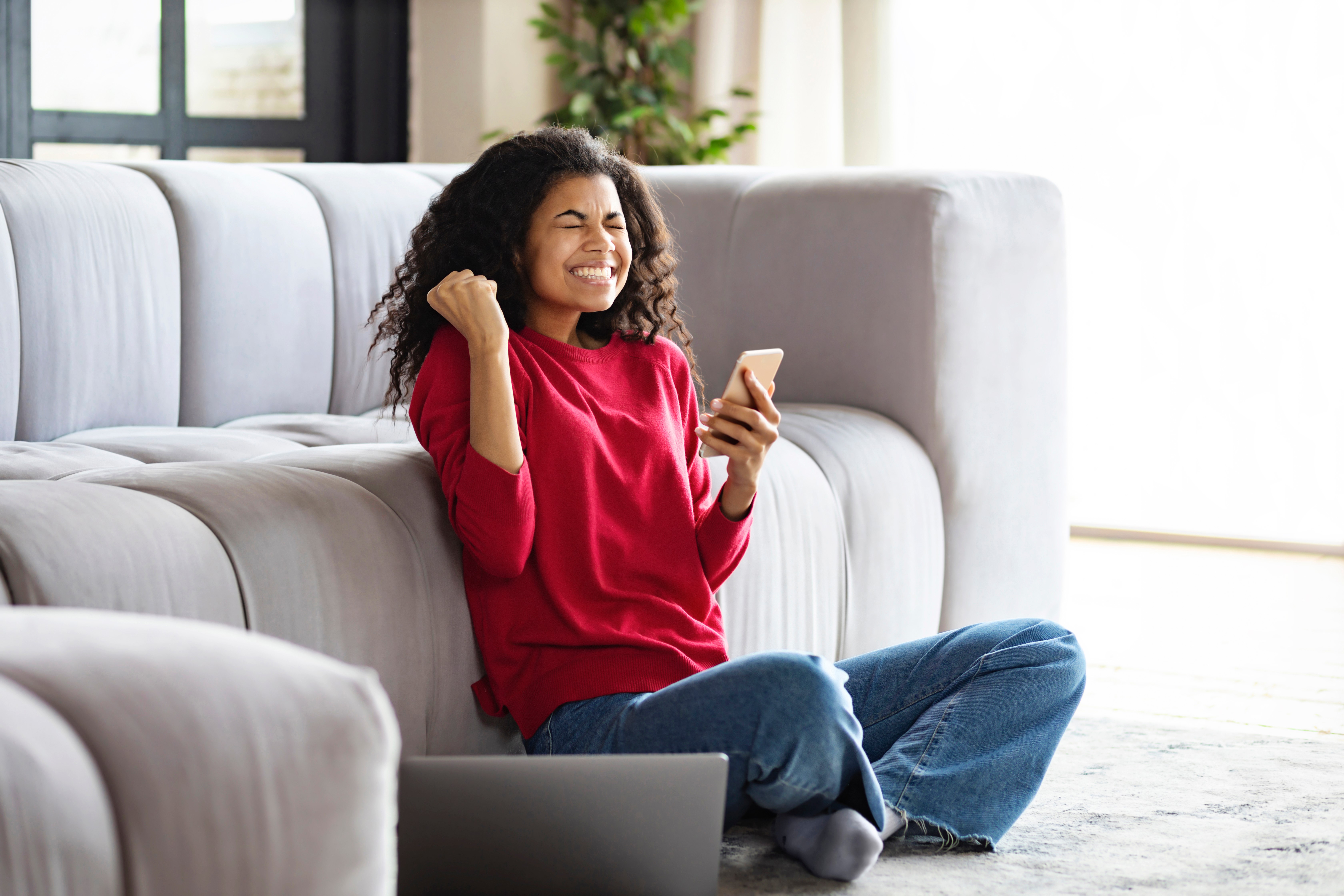 Boost your credit profile with a Credit Builder Loan
Whether you're looking to boost your low credit score or are just starting and need to establish credit, a credit builder loan can help you achieve your personal financial wellness goals.
 Get started   or TEXT US at 315-343-7822
Benefits:
EVERYONE IS APPROVED – no matter your credit history, you're approved for a Credit Builder Loan.
Flexible terms - from 6 to 24 months
Fixed loan rate – 9.9% Annual Percentage Rate (APR)*
Earn dividends - funds in your OCFCU Savings account earn dividends at the published dividend rate.
Establish credit - as you repay on time, we report this information to the credit bureaus.
Build credit history – a strong credit history, reflected in good credit scores, will let you qualify for lower interest rates and fees., freeing up additional money.
How does it Work
Make payments over time. Turning a bad credit profile into a good one doesn't happen overnight. The credit builder loan holds the amount borrowed in your OCFCU account while making small payments over time. You receive the funds once the loan is paid, ultimately raising your score to good standing.
Improve Your Credit Score
The higher your credit score, the more favorable your interest rates; credit scores help millions of people like you gain access to the credit they need to get an education, buy a first home, or cover medical expenses. A good credit score can save you thousands of dollars in interest and fees as lenders are more likely to extend lower rates if you present less risk for them.
 Apply now  or TEXT US at 315-343-7822

Savvy Money 
OCFCU offers members free credit reports through our online banking to improve their credit scores and correct errors. Look for Savvy Money in our Mobile App. Or you can learn More about Savvy Money here.
Financial Counseling is Here
Our Financial counselors help members deal with financial topics like budgeting, debt and saving. TEXT US at 315-343-7822 or visit any of our locations.
---
*APR is Annual Percentage Rate

Monthly loan amount example:
A $1,000 loan for 12 months at 9.9% APR* will have a monthly payment of $87.91.