You can now text us with questions about your accounts with Oswego County Federal Credit Union's Text Concierge service.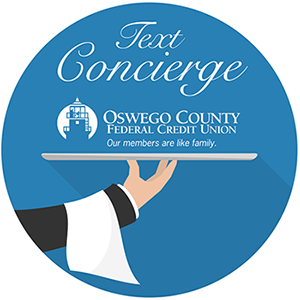 With Text Concierge, you can now reach our staff via text message.  Just text our main office phone number 315-343-7822, and get all your questions answered by an actual staff member.
Get personalized, quick and convenient access to your local credit union staff in the department you need.